Books 📚
Like with any review online, it sometimes can be hard to make up your mind about a screenplay writing book. Either there are tons of reviews out there to read through or everyone has a different opinion. Some reviews can come off as being too general.
At the end of the day it will always be a matter of personal opinion, whether you like a book or not. The book list below has been put together with thought, so you can get the best out of each book.
There are screenplay writers who claim they've just read one or two books and that it's more important to actually read and write screenplays. This for sure makes sense to a degree, but you can also learn a thing or two from a good book.
If you choose to read a book on screenplay writing, bare in mind that every author has different experiences and pursues certain goals with his or her book. Therefore, it is important to read between the lines to learn from a book and to take contents with a pinch of salt.
If you would like to read some of the books below, try to see if your local library carries them. If you'd like to go ahead and buy a book, you can buy most of them as electronic editions, which are cheaper than hardcover books.
As a screenplay writer, it's good to know that you can deduct book buys from your taxes, which can amount to a tidy savings for at the end of the year.
I know we all have busy lives, which makes it hard to devote time to reading. A lot of books are longer than they need to be and filled with extensive details, which you may want to skip past.
To avoid this, you might want to learn the method of speed reading. It helped me with some books, especially those which were written in a more academic way.
New screenwriting book reviews will be added constantly, so keep checking in from time to time. Please note that the following books are a personal selection of me.
Script Aid also has it's own amazing Know-How about Script writing:
Script Aid Learn and Script Aid Blog
Enjoy our Script book selection!
The ultimate movie cliche book
There are tons of articles on the internet about movie clichés. But if you like to read a good book about this subject which contains tons of examples, Ebert's book on clichés is a fun read.
Roger Ebert is a popular film critic who puts together clichés from his view, readers and moviegoers together in an alphabetical glossary. It is a great read which will make you realize how many clichés there actually are in movies.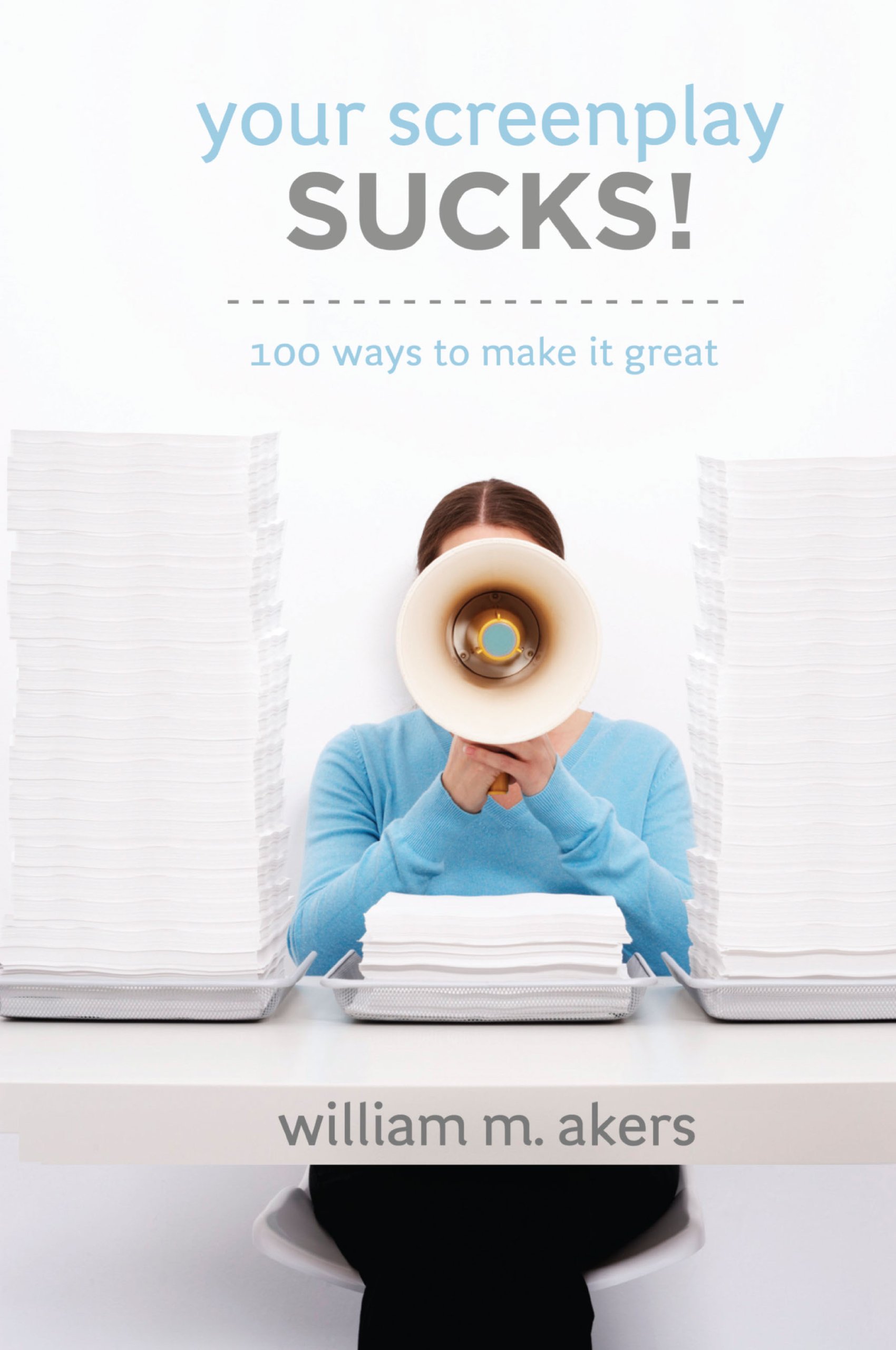 ...on how to write a screenplay. Tongue-in cheek William M. Akers says it how it is, uses fabulous quotes and examples to make his point and doesn't shy away from presenting some of his own "crummy" writing in the book.
The book has all the basics and more on how to write or not write your screenplay and is a great book for both beginners and established screenplay writers.
Although the book is aimed at the rewrite stage of your screenplay, it is worthwhile reading before or while developing your screenplay project.
...for aspiring screenplay writers aimed at the American film market. Especially worthwhile reading are Michael Hauges' chapters on character development and theme/character arc., which are explained in so much depth and with great examples; useful for any screenplay writer.
Part three of his book about the business of screenwriting is especially useful.
A big bonus is a detailed analysis of the movie Avatar plus frequently asked questions and a sample treatment at the end of the book.
Michael Hauge gives the reader an honest insight to the Hollywood screenwriting landscape and disarms screenwriting myths, making this book a motivating read.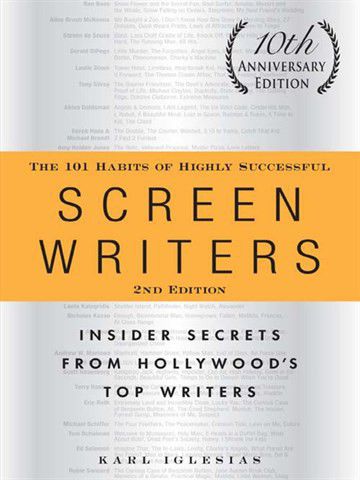 ...which is basically about 22 successful industry screenplay writers who give their experience, advice and opinions on all kinds of screenwriting topics. They even have a section on "the habit of taking naps and relax" and "having a favorite writing space covered".
This book is not only great if you want to get an insight into the life of actual working screenwriters, it is the go to book to solve any issues regarding screenplay writing. I find it inspiring, helpful and motivating and it is a lot of fun and interesting to read.
...which really doesn't let you off the hook. Not only can everyone find 10 minutes a day to work on a screenplay project, but she also gives you a step-by-step approach.
This makes it impossible to not only not work on your screenplay, but also forces you to work on the parts of the screenplay which are the hardest to work on.
Her book is great for every writer from beginner to advanced or established writers. Pillar gives great examples of tips and tricks in every chapter, which makes it all easy to follow. Think of the book as your personal, detailed mentor.
My favorite chapter is on how the writing is done in different genres. Pillar uses a writing example and how differently it transfers in each genre.
The most entertaining book...
...on screenwriting ever. But apart from that it gives a realistic insight of what awaits a screenplay writer in Hollywood.
The book is aimed at writers who are writing blockbuster or mainstream movies. They do tell you how to write a blockbuster screenplay but in a very simple and direct, to the point way, which was very refreshing to read.
It is a very useful book when it comes to optioning and selling a screenplay and prepares a writer.
Both of them are experienced, successful and established Hollywood screenplay writers. My favorite chapter is the one about "3 act structure screenplay". To the point, crystal clear and hilarious.
Excellent formatting guide...
T J Alex knows his stuff and is able to logically explain how to format a screenplay and how he came to the conclusions he came to. The book seems to be very up to date regarding Hollywood formatting standards.
But beware; sometimes you have to make up your own mind about how exactly you should format certain things in your script. Research it, look it up in other formatting books or ask professionals if you're not sure.